School
is great... I've been spending a lot of time there. We just continue to get busier and busier. This week was a kind of milestone
in this program. I had an ethics test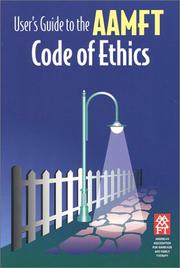 on Tuesday, which you have to pass before you can move on. I studied hard for quite a while and it paid off, I got an A.
Then Wednesday was the big Pre Practicum Interview.
This is were you get interviewed and your professors decide if you're ready to move forward in the program, redo some things in the program, or just plain leave the program. As customary in this program they didn't tell me one way or another (I think to make me squirm) but I felt very confident afterward. Hopefully I'll be seeing clients within the next week or two. The other big thing that happened this week was on the same day as the interview one of my professors asked to talk with me and to make a long story short asked me if I wanted to work part time at Capstone Treatment Center.
I've really wanted to work there for a while and its such a blessing to get the opportunity so early. Hopefully this means I have a better chance at staying there after this program is over. My first day of work was yesterday and it was a "potluck"
of odd jobs. Normally I'll be assisting on adventure days where I help drive the boat on fishing trips
, belay guys rock climbing
, keeping them safe while caving
. You know all the normal stuff people do. I think its going to be a great experience. The program just continues to roll and I still have lots of big papers to finish
, books to read
, and theories to debate
. Its all really exciting, but I do really miss WV
. This might be the longest I've spent away from WV and I think I'm starting to feel it. I can't wait till I get to be back on the Cranberry River
(click on this picture to make it big and look at the fish jumping out of the water!) or Seneca Creek Trail
or Jay's pond
. But until then I'm keeping my foot on the gas and my eyes on the wonderful things God has given me here in Arkansas
(You know its the natural state).